Australia's #1 Water Tank Cleaning Franchise!
Not all Water Tanks are the same. But, all Water Tanks need cleaning!
Water Tanks used for your household drinking water need sanitising to ensure bacteria doesn't make its way into your water supply.
Town tanks used around the home for toilets, washing machines, gardens or washing cars, still need cleaning as dirt and debris are still washed in when it rains.
Grey waste water tanks build up detergent and material fibres, and are extremely hard to remove.
Farm tanks used for livestock and irrigation, especially if being filled by bore or spear systems, will find a build-up of all types of organic matter from calcium to soil.
Whatever the type of water tank you have, Pristine Water Systems can help, or provide guidance on how to best manage your water storage.
Click on the category of water tank service you require below
Rural / Town Water Tank Cleaning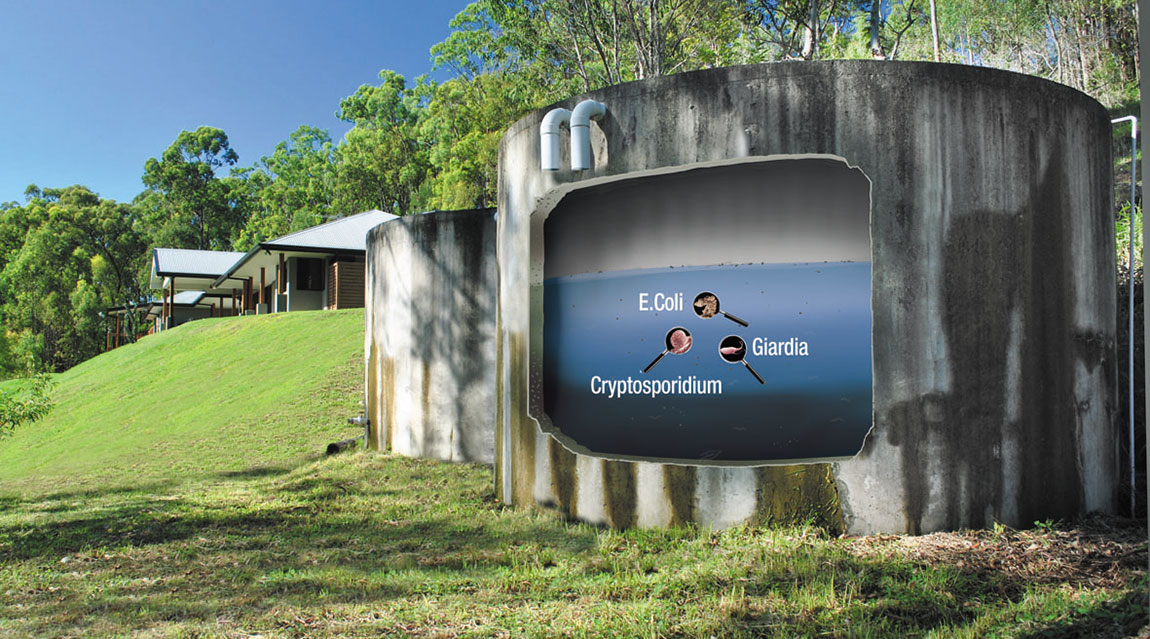 If you have tank water at your property, this water is at risk of being contaminated. Stored water in domestic holding tanks may appear clear and clean, but it is likely the water tank will contain organic contaminants as well micro-organisms including bacteria, viruses, algae, protozoa, parasites and mould spores. More Information
Town / Rainwater Tank Cleaning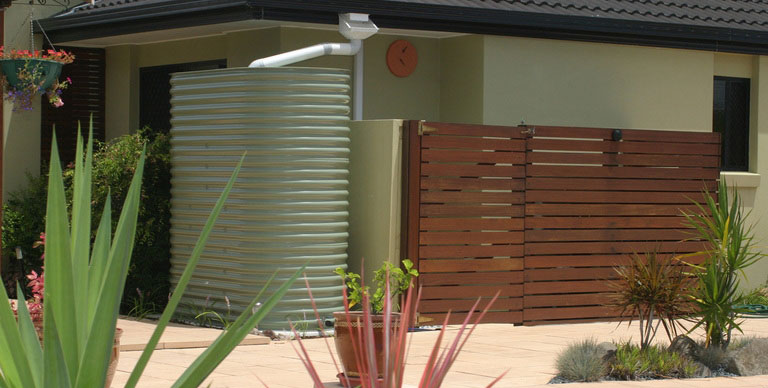 Pristine Water Systems (PWS) can help solve your problems, we are able to efficiently remove the sludge and organic matter from your water tank(s); Suitable for domestic and commercial use as well as many other applications associated with the sanitisation and treatment of stored water. More Information
Commercial Tank Cleaning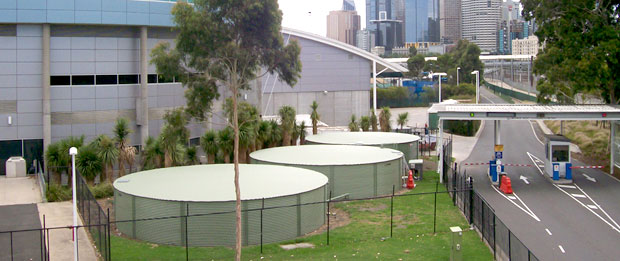 Commercial and Business Premises as well as Community Buildings that have installed water storage tanks, fire protection or other water saving systems such as water holding tanks or rainwater harvesting systems find over time contaminants, such as leaf matter, mould, dirt and dust will build up and will be required to be removed and the tank cleaned. More Information
Quadclean™
Pristine Water Systems (PWS) utilises a revolutionary process for cleaning and sanitising stored water supplies: Quadclean™
Quadclean™ is more than just vacuuming sludge from the bottom of your water tank. To truly enjoy pure drinking water, you need to ensure the water is sanitised, filtered and agitated to give it life!
Whatever water tank you have, Pristine Water Systems can provide solutions to ensure you have healthy water. See below for details for the type of water tank cleaning service suitable for you.
I doubt the rainwater tanks at my new house have ever been cleaned out and although the water looked clear coming out of the tap, I suspected it was affecting my health. Steve (PWS Noosa/Cooroy) came out, did some water quality checks and cleaned the tanks out. After cutting back some trees overhanging the roof and installing gutter guard I got Steve to install a water filtration and UV treatment system. The job was done same day and I am very happy with the advice I received, quality of the installation and most importantly the quality of the water coming out of my taps!
Thanks Shaun for replacing our leaking filtered water tap so quickly. Very professional and an affordable service.
Before the treatment I was continually cleaning the hand basins, bath and toilets because of the residue left behind and having a bath in the water was not pleasant. Now, it's a delight. We also purchased the double water filter system and have been very happy with that as well.
Efficient and professional service. To be recommended.
Would you like to find out more about our tank cleaning services?