When was the last time you had your Water Tank Cleaned?
Australia's #1 Water Tank Cleaning company!
Contact us today for a FREE* Tank Water Assessment
Pristine Water System operators provide a Free (no obligation) assessment of your tank water and supply system. Included in the assessment is:
An evaluation of the level of sludge (organic material – leaves, twigs) on the bottom of your tank
Water testing for pH, Conductivity, TDS, and Iron
Current filtration system; screens and filters.
*Subject to availability, accessibility and location. Contact your local PWS Operator to discuss.
Please contact with your enquiry

Pristine Water Systems (PWS) utilises a revolutionary process for cleaning and sanitising stored water supplies: Quadclean™ Quadclean™ is more than just vacuuming sludge from the bottom of your water tank. To truly enjoy pure, healthy drinking water, you need to ensure the water is sanitised, filtered and agitated to give it life! We can service all types of water tank storage systems, above ground and underground:
Concrete water tanks
Poly water tanks
Steel (Metal) water tanks
Why Pristine water systems?

Expert Water Technicians
Pristine Water Systems operators are professionally trained to test your tank water and supply systems for pH; TDS; Iron, Conductivity, and Hardness. With a readily accessible network of laboratories, we can also conduct a 49-point water analysis through NATA (National Association of Testing Authorities) for water Correction situations.
Quick Call Response
Although PWS operators are quite often busily cleaning water tanks, with our freecall 1300364858 phone number, you can readily leave a message and the PWS operator in your area will call you back at their earliest convenience. No matter what the emergency, we will be in touch quickly to ensure a solution can be quickly provided.
Service direct to your home!
PWS is an 'at home service'. We are a completely mobile business, providing our services and treatments on location. Our large network of national suppliers provides us with quick delivery for items that are not on hand, in a timely and easy fashion.
Contact us to book an appointment or to discuss your water tank needs
Remove sludge (organic waste)
Debris (Sludge) from the bottom of the tank, such as leaf, mould, mud and animal carcasses, are vacuumed & pumped out (many Councils and water authorities recommend this be an annual practice).
Water is Filtered
Water is passed through an advanced filtration system to eradicate any remaining foreign particles. This process also oxygenates the water.
Water is Sanitised
Using WaterCare®, our sanitising product (approved under the Australian Drinking Water Guidelines as potable water treatment), which is added to control any harmful bacteria that may exist. It works by releasing millions of oxygen atoms into the water, which destroys bacteria, fungus and viruses but also removes unsavoury tastes and nasty odours.
Water Tested
Water tests are carried out to determine the pH level and conductivity. Results are recorded for future reference with a detailed report given to the tank owner on completion.
Our Water Tank Cleaning Services

Minimal Water Loss
Your Water Tank doesn't need to be empty!
We can clean your water tank whilst it has water, and with minimal water loss.

No Chlorine
We don't use harmful chemicals!
Chlorine used to sanitise water tanks can create chemical by-products called Trihalomethanes (THMs): a group of four chemicals including chloroform, bromodichloromethane, dibromochloromethane, and bromoform. They result from the reaction of chlorine with organic matter (sludge build-up, leaves, twigs, animal carcasses) present in the water being treated.

Destroy Living Bacteria!
Sanitise and control bacteria with WaterCare®
WaterCare® is a unique water purifying product that controls bacteria & viruses, approved under the Australian Drinking Water Guidelines (ADWG), as a potable water treatment.

Make your water come Alive!
Oxygenation helps rejuvenate your water
Using our mobile pump/filter units, once your water is cleaned and sanitised, it is brought back to life through Oxygenation as the filtered water recycles back into your water tank. WaterCare® produces additional oxygen into the water, with the agitation from filtering helping the water come alive!

Water Testing
Ensuring your water meets our high standards!
Once we have completed the water tank clean, sanitisation and oxygenation of your water, we test to ensure pH, TDS and conductivity levels meet the Australian Drinking Water Guidelines (ADWG).
Pristine Water Systems has been operating since 2003. We offer only the best quality products and service to ensure you are getting the best quality drinking water for you and your family.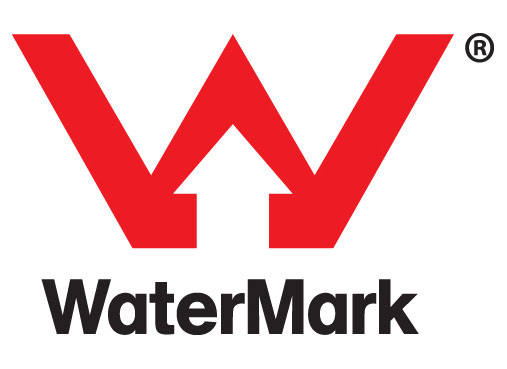 Product Warranties
All products supplied by Pristine Water Systems come with their own warranties, and meet Australian guidelines: AS/NZS 3497 (Lic: 23124)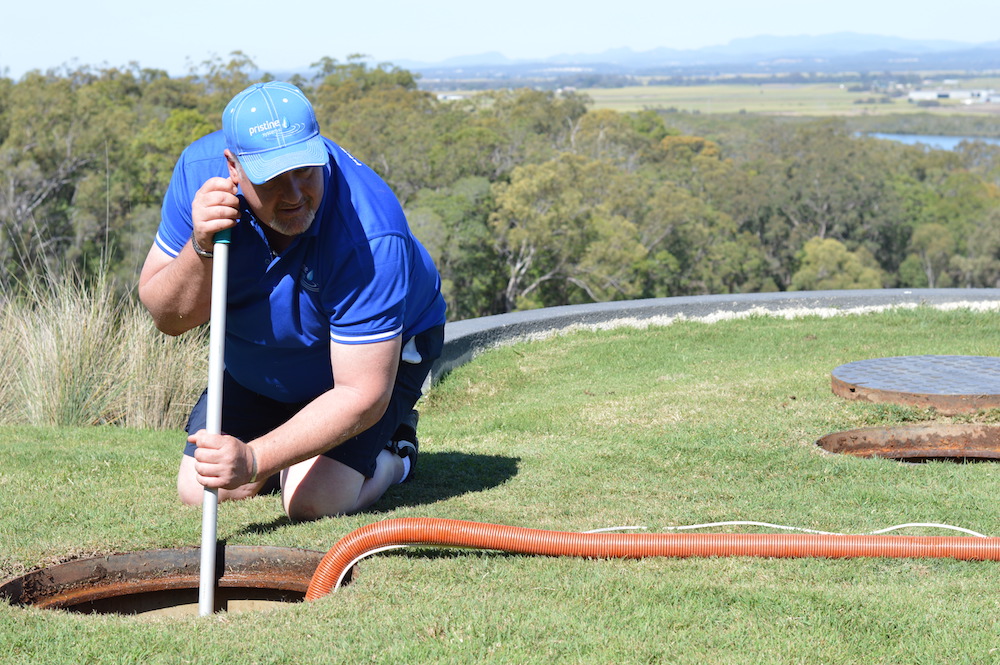 Workmanship
We stand behind the quality of our Water Tank Cleaning processes. QuadClean™  is a unique service incorporated only by Pristine Water Systems.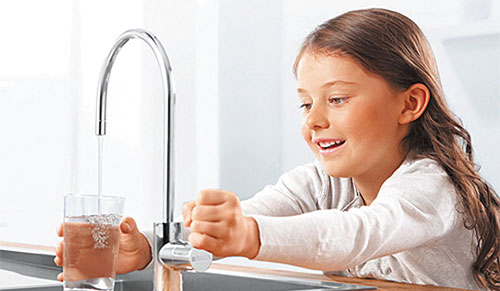 Customer Satisfaction
Customer satisfaction is very important, our services, quality products and parts are backed by our guarantee and warranty policy.
We are very happy with Steve and Pristine Water Systems (Noosa/Cooroy). He/they have provided us with excellent service, always on time, and have always given us a very competitive price for cleaning/vacuuming our water tank – and did a sterling job of cleaning. We would highly recommend Steve and PWS.
Colleen S
Noosa, QLD
Without reservation we recommend the team at Pristine Water Systems to deal with cleaning water tanks and the supply of water filtration systems. We had a high content of tannin in our water which was swiftly removed by them. I now have less housework to do!!!
Jeanine K
Tamborine Mountain, QLD
Before the treatment I was continually cleaning the hand basins, bath and toilets because of the residue left behind and having a bath in the water was not pleasant. Now, it's a delight. We also purchased the double water filter system and have been very happy with that as well.
Jodie A
Bonogin, QLD
OTHER PRODUCTS AND SERVICES
Professional Water Tank cleaning, Sanitisation & Filtration
Whole of house filtration systems and UV Sterilization units
UV replacement parts including lamps, quartz and ballasts.
Countertop and under sink filter systems
Water Filter / Cartridge replacement
Reverse Osmosis (RO) Systems and replacement filters
Water coolers & chillers
Boat, caravan, mobile home filtration systems
Shower / Bath Filters
Bore/spear/acidic water correction: Water Softeners, Calcite Filters.
Domestic and Commercial applications
Schedule for a FREE Assessment Or Get in Contact for an Enquiry