PWS Central Highlands (VIC)
We Clean Water Tanks
Water Filter Supply & Service
Water Quality Testing & Analysis
Please contact with your enquiry
Please contact with your enquiry
Products & Services
Pristine Water Systems are specialists in water management systems. From water testing, professional water tank cleaning and sanitisation services, through to water filtration systems to solve your water problems.

WATER TANK CLEANING
Pristine Water Systems (PWS) utilises a revolutionary process for cleaning and sanitising stored water supplies.

WATER FILTERS / FILTRATION
Pristine Water Systems are specialists in water filtration. For over 10 years we have been supplying and servicing a huge range of quality water filtration systems.

WATER TREATMENT
Pristine Water Systems are the specialists in water management systems with more than 10 years of research and development. If you have a water problem, we have the solution!
Winter is the time to replace your filters and service your Ultraviolet Sterilisation Systems!
Don't forget your tanks in Winter!
What Our Customers are Saying
Pristine Water Systems are the experts in water purification. We clean and sterilise water tanks, supply and service water filtration systems, and provide water testing and analysis.
Don't think your water tanks are in desperate need of cleaning?
Do you have any of these water problems?
Dirty or Discoloured Water
Bad Smelling Water
Bad Tasting Water
Stomach Complaints
Water Staining on Ceramics, Porcelain Walls or Fences
The Australian Drinking Water Guidelines (ADWG) recommend that your rainwater tanks should be cleaned every 2 to 3 years. But some areas require more regular cleaning due to:
Lots of tree coverage with falling organic material
Dry areas where animals, birds and insects are hunting for a water source
Sourcing water from Creeks, Dams, Bore or Spear
Spray drift from agricultural chemicals
Roadworks or dusty, dirt blown regions
From deteriorating water storage systems.
Regular maintenance will help prevent some of these problems, but you can't stop bacteria and viruses being washed into your rainwater tanks. Bird, insect and animal faeces are washed into your rainwater tanks every time it rains.
Pristine Water Systems has been in operation since 2003, becoming Australia's premier water tank cleaning business. As an industry leader we are also able to assist with expert advice when choosing and servicing the right filtration/ultraviolet sterilisation system for your family.
We come to you! Pristine Water System operators are a mobile business. We can quote over the phone or via email.
Call today or send a message and we'll get back to you as soon as possible.
Addington
Adelaide Lead
Alfredton
Allendale
Alma
Amherst
Amphitheatre
Ararat
Armstrong
Ascot
Avoca
Bacchus Marsh
Bakery Hill
Bakery Hill (post office boxes)
Bald Hills
Ballan
Ballarat
Ballarat
Ballarat (Post office boxes)
Ballarat Central
Ballarat East
Ballarat North
Ballarat West
Balliang
Balliang East
Ballyrogan
Bamganie
Barkly
Barkstead
Barrys Reef
Basalt
Bayindeen
Beaufort
Beremboke
Berringa
Berrybank
Black Hill
Blackwood
Blakeville
Blampied
Blowhard
Bo Peep
Bolwarrah
Bonshaw
Bowenvale
Bradvale
Brewster
Broomfield
Brown Hill
Buangor
Bulgana
Bullarook
Bullarto
Bullarto South
Bunding
Bung Bong
Bungal
Bungaree
Buninyong
Bunkers Hill
Burnbank
Burrumbeet
Cabbage Tree
Cambrian Hill
Campbelltown
Canadian
Cape Clear
Caralulup
Cardigan
Cardigan Village
Cargerie
Carisbrook
Carngham
Carranballac
Cathcart
Chapel Flat
Chepstowe
Chute
Clarendon
Claretown
Clarkes Hill
Clunes
Clydesdale
Coghills Creek
Coimadai
Colbrook
Concongella
Coomoora
Corindhap
Cotswold
Craigie
Cressy
Creswick
Creswick North
Cross Roads
Crowlands
Daisy Hill
Dales Creek
Darley
Daylesford
Dean
Delacombe
Denicull Creek
Denver
Dereel
Derrinallum
Dobie
Drummond
Dry Diggings
Dunach
Dunneworthy
Dunnstown
Durdidwarrah
Durham Lead
Duverney
Eganstown
Elaine
Elevated Plains
Elmhurst
Enfield
Ercildoune
Eureka
Evansford
Eversley
Fern Hill
Fiskville
Flagstaff
Foxhow
Franklinford
Frenchmans
Garibaldi
Glen Park
Glenbrae
Glendaruel
Glendonald
Glengower
Glenlofty
Glenlogie
Glenlyon
Glenmore
Glenpatrick
Golden Point
Golden Point
Gong Gong
Gordon
Great Western
Green Gully
Greendale
Grenville
Haddon
Happy Valley
Havelock
Hepburn
Hepburn Springs
Hillcrest
Homebush
Hopetoun Park
Illabarook
Ingliston
Invermay
Invermay Park
Joel Joel
Joel South
Joyces Creek
Kingston
Kooroocheang
Korobeit
Korweinguboora
Lake Bolac
Lake Gardens
Lake Goldsmith
Lake Wendouree
Lake Wongan
Lal Lal
Lamplough
Landsborough
Landsborough West
Langdons Hill
Langi Kal Kal
Langi Logan
Larralea
Lawrence
Learmonth
Leigh Creek
Leonards Hill
Lerderderg
Lexton
Lillicur
Linton
Lismore
Little Hampton
Long Forest
Lucas
Lyonville
Maddingley
Magpie
Main Lead
Majorca
Mannibadar
Maroona
Maryborough
Mena Park
Meredith
Merrimu
Middle Creek
Millbrook
Miners Rest
Mingay
Mininera
Mitchell Park
Mollongghip
Moolort
Moonambel
Moonlight Flat
Morrisons
Mount Beckworth
Mount Bolton
Mount Bute
Mount Cameron
Mount Clear
Mount Cole
Mount Cole Creek
Mount Doran
Mount Egerton
Mount Emu
Mount Franklin
Mount Glasgow
Mount Helen
Mount Lonarch
Mount Mercer
Mount Pleasant
Mount Prospect
Mount Rowan
Mount Wallace
Moyston
Muckleford South
Musk
Musk Vale
Myrniong
Napoleons
Natte Yallock
Navarre
Navigators
Nerrin Nerrin
Nerrina
Nerring
Newbury
Newington
Newlyn
Newlyn North
Newstead
Newtown
Nintingbool
North Blackwood
Norval
Nowhere Creek
Parwan
Pentland Hills
Percydale
Piggoreet
Pitfield
Pittong
Pootilla
Porcupine Ridge
Raglan
Rathscar
Rathscar West
Red Lion
Redan
Redbank
Rhymney
Rocklyn
Rocky Point
Rokewood
Rokewood Junction
Ross Creek
Rossbridge
Rowsley
Sailors Falls
Sailors Hill
Sandon
Scarsdale
Scotchmans Lead
Scotsburn
Sebastopol
Shays Flat
Shepherds Flat
Simson
Skipton
Smeaton
SmokeyTown
Smythes Creek
Smythesdale
Snake Valley
Soldiers Hill
Spargo Creek
Springbank
Springdallah
Springmount
Staffordshire Reef
Staughton Vale
Stockyard Hill
Stoneleigh
Stony Creek
Strangways
Strathlea
Streatham
Sulky
Talbot
Tanwood
Tatyoon
Timor
Timor West
Tourello
Trawalla
Trentham
Trentham East
Tulkara
Ullina
Vite Vite
Vite Vite North
Wallace
Wallinduc
Wareek
Warrak
Warrenheip
Warrenmang
Waterloo
Wattle Creek
Wattle Flat
Waubra
Weatherboard
Welshmans Reef
Wendouree
Wendouree Village
Werneth
Werona
Westmere
Wheatsheaf
Willowvale
Windermere
Yalla-y-poora
Yandoit
Yandoit Hills
Yendon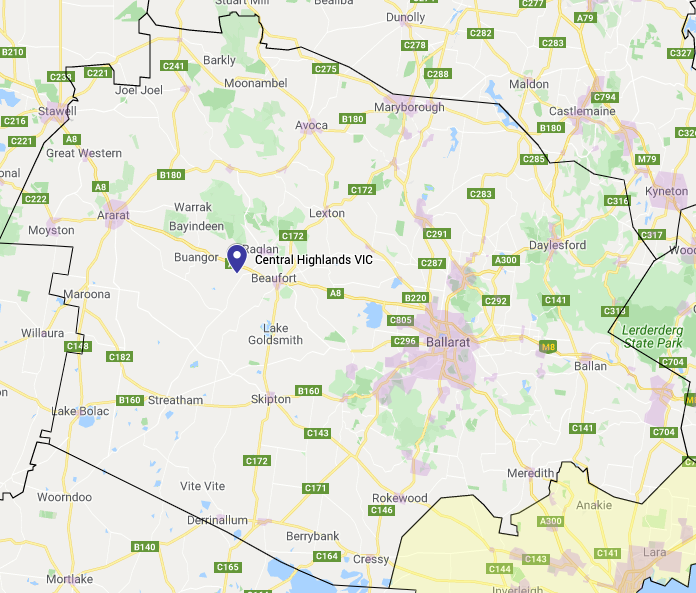 Please contact with your enquiry
Like to find out more about joining the PWS team?
Pristine Water Systems currently have over 17 Franchisees operating in Queensland, New South Wales, Western Australia and expanding. We have opportunities across the country in some very exciting regions. If you are interested in working together, send us an enquiry and we will get back to you as soon as we can!